The Presidents 2016: Jimmy Carter
Preview: Season 23 | 30s
Embed Code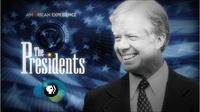 American Experience
The Presidents 2016: Jimmy Carter
Season 23 Episode
Jimmy Carter's story is one of the greatest dramas in American politics. In 1980, he was overwhelmingly voted out of office in a humiliating defeat. Over the subsequent two decades, he became one of the most admired statesmen and humanitarians in America and the world.
Aired: 08/15/16
Rating: NR
Embed Code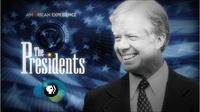 American Experience
The Presidents 2016: Jimmy Carter
Season 23 Episode
Report a Problem
Your report has been successfully submitted. Thank you for helping us improve PBS Video.